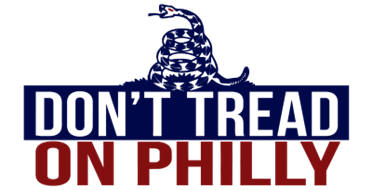 ---
---
WHAT YOU CAN DO:
We can't emphasize enough the importance of COMPLAINING! Our lawmakers are not mind-readers. You must speak up!
CALL CALL CALL 911!

And keep calling. Your call matters. The police depend on the public to call because they don't want to be accused of harassment. And it doesn't have to be just in your neighborhood. Call whenever you see those who are sleeping on the street and/or panhandling, as well as drug addicts & mentally disabled who appear in need.

By calling 911, the police must come out and a record is established that can be used by the Mayor and City Council in their decision-making process. Use a business-like voice. Give the 911 operator the address or coordinates (ex: northeast corner of Walnut and 12th Streets), and a brief description. It is important to say that those sitting on the sidewalk are "blocking the sidewalk". Do not get flustered if you cannot give a complete description, as it is not necessary. You do not have to remain at the scene. If the issue is not resolved satisfactorily, then keep calling. Also, the community police officers have said that you should also ask for the police 'supervisor'. Some have suggested calling 311 or Homeless Outreach, but we find this less productive. The police will also contact Homeless Outreach when necessary.


ASK FOR REMOVAL OF SEPTA BENCHES

: When the city removed the SEPTA benches across from Macy's on Market Steet, it made the biggest difference in the discouragement of the homeless, panhandlers, drunks, and miscreants to hang there. It was like a miracle. No bus passengers were using those bus stops because of it. We strongly urge the city to remove all seating for bus stops as they are a magnet for bad behavior.
Call/email your local POLICE DISTRICT if the problem persists

-

https://www.phillypolice.com/districts-units/index.html

EMAIL the Police Commissioner

: Police.Commissioner@phila.gov

EMAIL the District Attorney:

LarryKrasner@Phila.gov

PRESS CHARGES

if you have someone who will not leave from in front of your store or home. This will require you to go to Central Detectives at 21st and Hamilton Streets (for Center City residents).

COMMENT @ CITY COUNCIL MEETINGS:

You'll get only 2 minutes, so write it out.

(check out "City Council Comments")

.

City Council meetings are on Thursdays (except July & Aug) at City Hall, Room 400, 1400 JFK Blvd.,

https://phila.legistar.com/Calendar.aspx

At the beginning of the City Council meetings you must sign up to speak. Sign up under any legislation that is listed on the agenda under (BILLS AND RESOLUTIONS ON SECOND READING AND FINAL PASSAGE). The desk where you sign up is on the right-hand side of City Council facing the President's desk. The person who handles the sign-ups is usually there around 10:40 am, although the meetings officially start at 10 am.

CHECK-OUT: Safe Streets Philly Handout for Businesses! For excessive loitering and other "prohibited conduct" business owners have a 'right and responsibility' to prohibit such conduct under Titles 9 &10 of Philadelphia Code (see below). To discourage prohibited conduct, business may do the following:


Place "No Loitering" signs outside of your business
Remove benches and seating areas unless part of a cafe
Use intensive and defensive landscaping and container gardening
Direct staff to move violators on, per Titles 9 & 10 (see below)
Call 911, EMAIL Police Commissioner, District Attorney, the Mayor and City Council, your local police district, and us.


Find your council member: https://phlcouncil.com/stay-connected-philadelphia-city-council/ (also see list below)


TALK

to businesses

who allow panhandlers, etc. in front of their establishments. We have had a lot of success emailing the corporate CEOs of chain stores in the downtown area, when local management is unresponsive. (see list below)
---
At large:

Domb, Allan: 215.686.3414, Allan.domb@phila.gov
Green, Derek: 215-686-3450, derek.green@phila.gov
Gym, Helen: 215.686.3420, Helen.gym@phila.gov
Oh, David: 215.686.3452, David.oh@phila.gov
Brooks, Kendra: kendra.brooks@phila.gov
Gilmore-Richardson, Katherine: 215.686.1454
Thomas, Isaiah: 215.686.6446, isaiah.thomas@phila.gov

District 1: Mark Squilla: 215.686.3458, mark.squilla@phila.gov
District 2: Kenyatta Johnson: 215.686.3412, kenyatta.johnson@phila.gov
District 3: Jamie Gautier: 215.686.3418, jamie.gautier@phila.gov
District 4: Curtis Jones, Majority Whip: 215.686.3416, curtis.jones@phila.gov
District 5: Darrell Clarke, Council President: 215.686.3442, darrell.clarke@phila.gov
District 6: Bobby Henon: 215-686-3444, bobby.henon@phila.gov
District 7: Maria Quinones-Sanchez: 215.686.3448, Maria.Q.Sanchez@phila.gov
District 8: Cindy Bass: 215.686.3424, cindy.bass@phila.gov
District 9: Cherelle Parker: 215.686.3454, cherelle.parker@phila.gov
District 10: Brian O'Neill: 215.686.3422, brian.oneill@phila.gov
---
SEPTA,

Leslie S. Richards, General Manager

Amtrak

Starbucks CEO, Kevin Johnson

Convention Center - John J. McNichol

Reading Terminal Market –Anuj Gupta

MARRIOT – Arne M. Sorenson

Macy's Jeff Gennette

Loews Hotel

,

J

onathan M. Tisch CEO

PNC - William S. Demchak, CEO

Santander Bank

WALGREENS - Richard Ashworth

TARGET - Brian C. Cornell

CVS – Larry Merlo

WAWA

7-ELEVEN CEO Joseph Michael DePinto

DUNKIN DOUGHNUTS - CEO

TACOBELL

HARD ROCK international, president

Chipotle – Brian Niccol Email