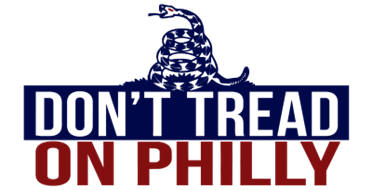 ---
---
UPDATES:
Feb 16, 2022
Thankfully, in many parts of the city the problem of the homeless and panhandlers is not as bad as it was two years ago due to the constant calling to 911 by our members and other citizens, although the subway has taken a hit.

Last week we called on two homeless encampments (actual wood huts) that were built in the woods across from Lemon Hill, and in clear sight of hundreds of people who walk in the park. In this case, we emailed the head of Fairmount Park Maintenance, Susan Buck, and she responded immediately. It will be cleaned up this week or next. We'll keep our eye on it.

In addition, stem vent covers have been installed in several spots in the downtown area of 12th Street and Market Street to prevent the homeless from blocking the sidewalk and sleeping on them. We requested this two years ago, so we are very grateful that they have finally been installed. Now, we're asking that the Mural Arts Program or similar group paint them so that they are as attractive as possible.

Also, the Department of Homeless Services appears to be more quickly responding to complaints. That said, violence across the city is up due to the Covid mandates/school shutdowns/quarantines (i.e., kids not in school), lack of "boots on the ground" and enforcement by the police, and lack of prosecutions by the District Attorney's Office. So, keep calling 911 and our political leaders and see below for more info.

---

March 5, 2020
Below is some, but not all of what we have accomplished. We call 911 every day several times because it became clear to us that the police donít do anything unless someone complains. We assume thatís because they donít want to be accused of harassing people, but frankly it means that we have to do their job for them. We found that simply calling 911 and 311 is not enough (i.e., Homeless Outreach & CDC). And often, the local management of franchises are also not responsive. So, instead we go to the top and contact the heads of various government departments, local businesses, and franchises in our area. We have gone on enumerable personal visits, sent emails, and made phone calls to countless CEOs, business owners, and security personnel in the area. And we would like you to do the same!
We have spoken at City Council meetings on several occasions - http://www.safestreetsphilly.org/CityCouncilComments.htm.


We have had meetings with Councilman Squilla at his office and sent numerous emails with photos to demonstrate the situation to Mayor Kenney and City Council. Present at the Squilla meetings were several people, including Liz Hersh, Director of the Department of Homeless Services, representatives of the PPD, Streets, and other agencies.


We have met with Chief Nestel of the SEPTA Transit Police, at which time they began to remove the seating at bus stops in the Market Street and 13-12th Street, which solved a lot of problems with vagrants. At our suggestion, SEPTA also installed gates at two subway entrances at 1 South Broad Street, one of which had become an overnight haven for the homeless.


Several months ago, the homeless started to sleep up against City Hall. We sent an email to Mayor Kenney and City Council President Darrell Clarke informing them of the security situation, immediately after which the problem was solved.


In the fall of 2019, we sent the Mayor and City Council a video of the encampment on S. Vine Street, between 17th and 18th Streets. Months later (February 2020) it finally got dismantled, permanently we hope.


In the case of Washington Square last summer, after being initially discouraged by Park officials, we wrote letters to the Secretary of the Interior and Director of the National Park Service and received lengthy and positive responses. Now, Washington Square Park is no longer being used as a homeless encampment.


We put a lot of energy into cleaning up Ludlow Street between 11th and 10th Street, which has become a homeless encampment. We were in frequent contact with Squilla, the District Manager of the CVS, and met with local charter schoolís principal. It took months to clean it up because of the cityís murky enforcement policies.


We made repeated calls to the corporate offices of Chipotle because of a persistent panhandler at 12th and Walnut, eventually we had success.


At our request, through Councilmember Squilla's office, steam vent covers were installed over street vents across the street from the Reading Terminal Market, which had become a haven for the homeless.


We recently managed to have the homeless man at a cafť on Locust and Board Streets removed after months of effort. We also contacted the corporate office of a upscale restaurant chain on South Broad Street regarding the near-constant presence of a panhandler, after which the problem was solved.


We have also spokes with Starbucks officials about some of their locations which have become problematic, particularly Pine and S. Broad, which had become a homeless encampment. They were very understanding and had been touring those very facilities at the time we spoke. We hope to work together on a larger, more fundamental and permanent solution to this problem.
All that said, many of these problems would be solved if the city would provide shelter and services to these special needs groups, as well as enforce the law under Titles 9 & 10.
---

Contact: Lynn and Cliff Landes / LynnLandes@gmail.com / Center City, Philadelphia